Established since 2003, ClayCulture provides Art Enrichment Programmes for primary and secondary schools, junior colleges, ITEs, Schools for Special Needs as well as corporate and private organisations.
ClayCulture has been endorsed and supported by Singapore National Art Council (NAC) continuously since 2003, to conduct Ceramic Art Education Programmes for MOE mainstream schools and other institutions in Singapore. To-date, we have conducted workshops for more than 50,000 participants, spread over 60 schools and numerous private organizations.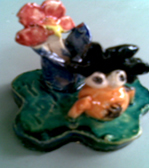 We have remarkable track records and vast experience in organizing/ conducting professional art learning activities in various aspects. Our instructors and artists are trained, qualified persons with good experience in conducting training workshops for the different age groups and profiles.
Over the years, we have earned good support and trust from our valued clients and received many testimonials from them. We strive to achieve service excellence and quality in promoting ceramic/ clay art skill learning and appreciation for everyone.
Please feel free to contact us any time if you wish to know more about what we can offer and customise, based on your budget and specific requirements.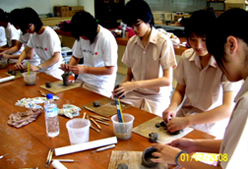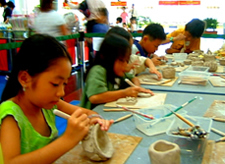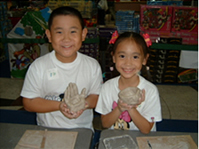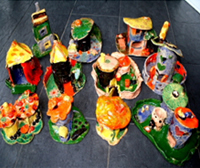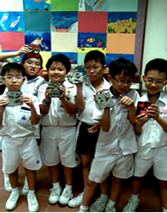 陶文化 CLAYCULTURE 艺术培训中心成立于2003 年初。本中心坚守推广和普及陶瓷艺术的信念,积极认真的将陶泥制作工艺和其艺术鉴赏带入课堂,增强年幼学生对艺术的认识和提高个人对此方面的兴趣。陶文化 由始至今已积极培训及引导超过五万名学员,覆盖全国约六十间小学,中学,初级学院,工艺技术学院 以及多所跨国企业机构和私人团体。
本中心由2003年起,连续获得全国艺术理事会(NAC) 的认可和支持。本中心部分培训导师也兼具本国教育部颁发之校外美术及音乐导师(AMIS)认证资格。
欢迎参考本中心客户群给予本中心服务水准的正面回馈和推荐。本中心希望能有机会能为大家提供优质的培训课程和服务,并推广本地艺术的参与和发展。
NEW!! FUN & FASCINATING COLOURED CERAMIC DIY!!
Introducing our latest Lifestyle Art Learning concept using our special formulated, pre-blended colour ceramic clay!! It is NEW ,,,, it is FUN!! .
Our latest concept of incorporating attractive colours in the plain white stoneware ceramic clay is a 2-in-1 concept that simplifies and shortens the ceramic making process. It is much more user-friendly and convenient.
You no longer have to worry about the tedious, laborious colour glazing process and yet can enjoy the fun of clay making to the fullest.
Our new concept is a breakthrough in Clay Making to move away from the conventional ceramic/ pottery crafting and yet able to achieve the beauty of ceramic art making.
This innovative and flexible clay medium suits people of all ages and profiles, regardless of whether beginners or skilled persons. It is so easy and FUN.
Besides being successfully launched in schools and campuses, our brand new Lifestyle Art Learning concept has also been extended to Children Party, privately-organised workshop, corporate events such as staff bonding and events in conjunction with shopping malls.
We have packages which are reasonably-priced to suit your budget and requirements. Call us for more information!! DONT MISS !
GALLERY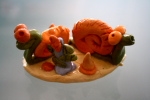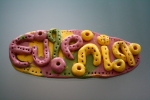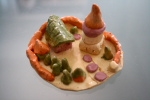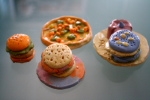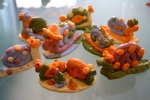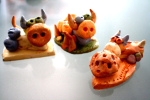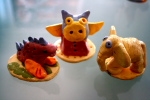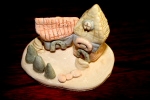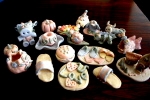 ..WHAT YOU SEE HERE IS NOT PLASTICINE, POLYMER CLAY, PAPER CLAY OR WHITE CERAMIC STONEWARE CLAY.
THIS IS THE COMBINATION OF ALL !!! IT IS HARD, DURABLE AND LAST A LIFETIME !
DIY YOUR GIFTS & SOUVENIRS.. IT IS FUN AND FASCINATING !
Our launch at the Shopping Mall Colour Clay DIY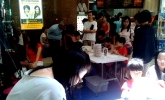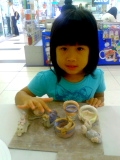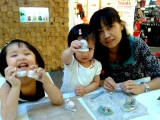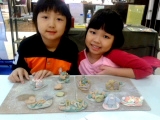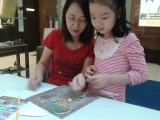 Private Children Birthday Party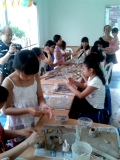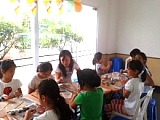 YMCA Day Care Colour Clay DIY Workshop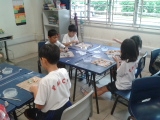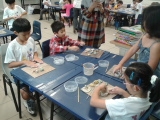 Call Us !! Let Us Bring The Joy of Colour Clay Making to Your Door Step..
WE NOW HAVE CUSTOMISED NAC-ENDORSED PROGRAMME THAT MEETS SCHOOLS' TRAINING BUDGET. WE WELCOME SCHOOL ART TEACHERS, ART COORDINATORS TO CALL US FOR MORE INFORMATION.